Dining rooms can be tough. They are mainly composed of a table that is as large as will fit in the room, along with as many chairs that will fit at the table. We might not use them all the time, but it is so great having a dinner party and not having to bring out folding chairs!
Dining chairs can also be pricey, and that x 6, 8 or 10 can REALLY start to add up. Plus a sea of the same chair can start to feel a little boring. So why not mix it up and have a little fun with it? This was a question that the amazing vintage resource and online retailer, Chairish, asked...and I was all too happy to answer.
Below are three approaches to mixing up your chairs that I created while exploring the drool-worthy treasure trove of dining chairs on Chairish.
Same Style, Different Color
This plan keeps the shape, size, lines, etc. the same but plays with the color and/or material for a look that gives fun variety: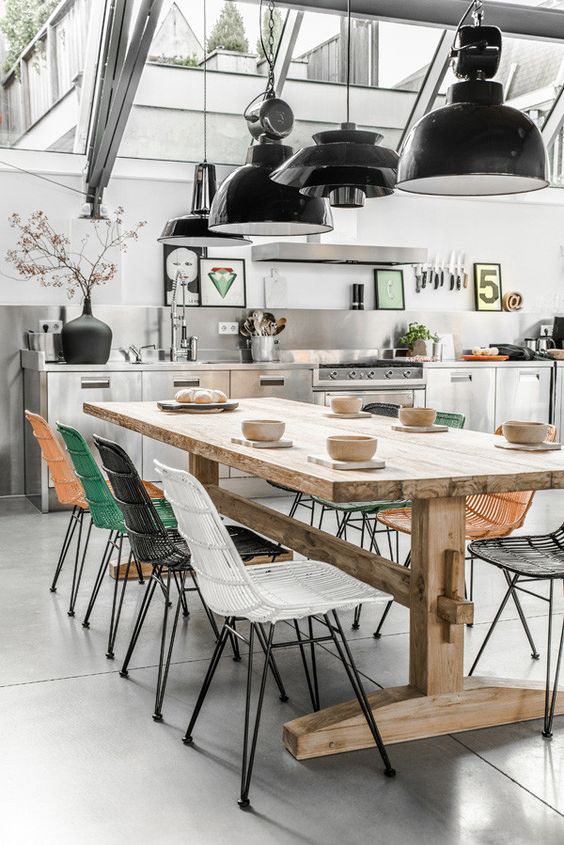 Same Color, Different Style
Here, you can completely mix up the material, size, style, etc. but keep all in the same hue to create an eclectic look that still feels cohesive:
Wild Card!
Here, anything goes! This is a little more difficult to achieve, so I think keeping it to two or three different pieces is less overwhelming. If you stick to the same metal color or create a color palette with pattern and two solids, it helps the look be more cohesive.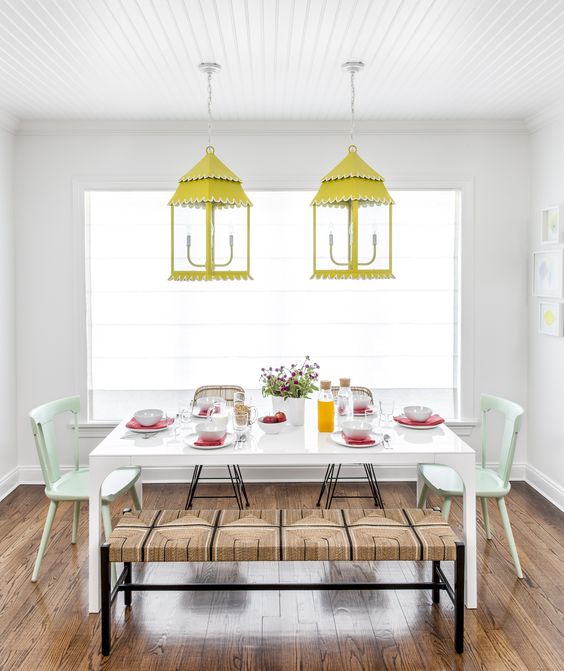 Have you tried one of these? If not, which are you brave enough to try?